Portrait Set: Shinjuku with @mayasause
Hi friends! On my last trip to Japan I met up with the lovely Maya for a portrait shoot & hangs in Tokyo. It was cold and rainy but I think that it worked out better for the portrait session. Props to Maya for coming through anyway.
You can follow her on Instagram @mayasause

Yodobashi, Shinjuku
We met up in one of my favourite Tokyo locations: Yodobashi in Shinjuku. It is a small electronics quarter just outside of the main area in Shinjuku with these crazy big billboards and neon signs everywhere.
Memories lane / Piss Alley, Shinjuku
This small little smokey alleyway is probably the most famous of them all in Tokyo - and for good reason. There is so much atmosphere and old-world Japan vibes here which makes it a super popular photo & tourist spot. It is busiest at night so getting a few shots in the day wasn't too hard. Fun fact: Kohki actually informed me that this alley is not called Piss Alley and is called Memories Lane. Piss alley is actually in Shibuya (not Shinjuku). Somehow this alley was named Piss Alley in Google Maps, so the name has stuck.
Shibuya back streets
As it got darker, the rain started getting heavier, so we decided to go eat dinner and drink beer in Shibuya. Maya took us to this cool all you can drink (self-serve) beer + yakitori place hidden just behind the Shibuya crossing. We got these few quick shots in right after dinner & beers.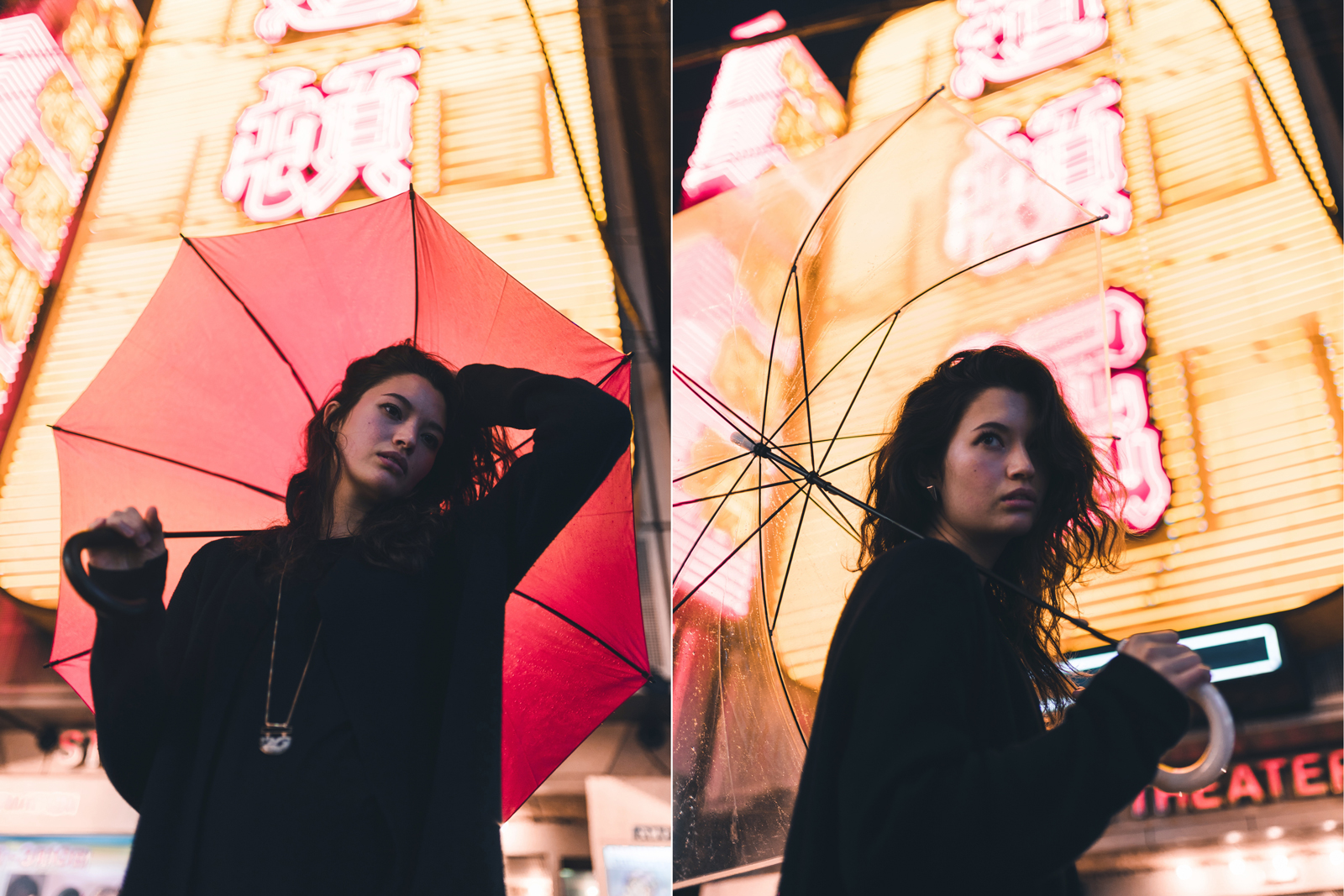 Thanks for checking out the photoset! I quite enjoy shooting portraits - especially overseas (don't ask me why). I definitely need more practice and will be setting up some more shoots in the future. I have a few more portrait sets I'm going to upload to my blog like this one so check back soon. If you liked this photoset, want to see more, or have any questions or feedback drop them in the comments below or DM me via IG.
Again, thanks to Maya chan. Please give her a follow @mayasause.